Film Laser Cutting System
Film Laser Cutting System

FLC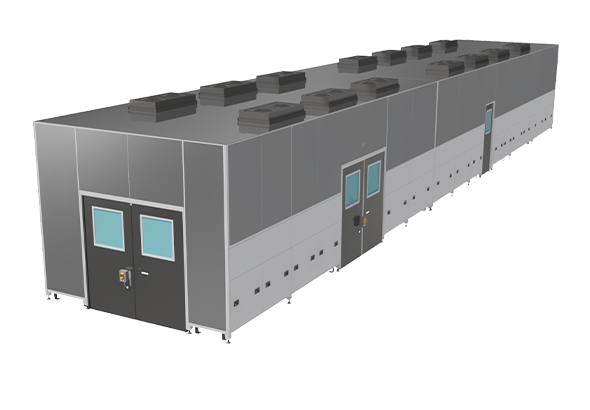 The Film Laser Cutting system handles multiple processes of cutting, peeling, and cleaning of a film or sheet. With two types of laser, it processes full-cutting to cut films and half-cutting to cut only upper layers from the multiple layers of films with CO2 laser and higher accuracy cutting process with UV laser. Available for large-size substrates, this system can meet the mass-production needs.
Features
Precision machining by synchronized control of the optical system and stage designed in-house
Inline process including film cutting, peeling and edge cleaning
Available for cutting large panel sizes (TV)
Cutting various types of works (available for film on glass)
Sales Records
It is used to manufacture flexible OLED displays.
Specification
Process Examples