We offer repair, relocation, parts sales, and maintenance service for mass-production systems including laser-annealing systems.
Our four groups of sales, RD/design, manufacturing, and service closely cooperate to provide higher level of solutions and improvements to your system.
Periodic maintenance
Repair
Troubleshooting
Well-trained service engineers support the smooth operation of systems from periodic parts replacement to emergencies.
In an emergency, our engineers provide rapid support based on our accumulated knowledge, various experiences and proper solutions stored in our database.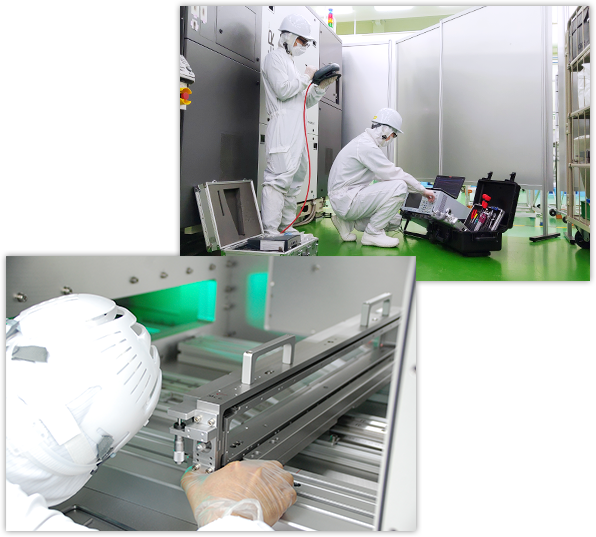 Experienced engineers in each location support systems safely.
On-site support
Parts sales
Training
Machine record
On call support
To improve uptime and efficiency we are pleased to offer training and on-site engineer support service. We use our original machine record system (to record all system trouble and events) to support customers.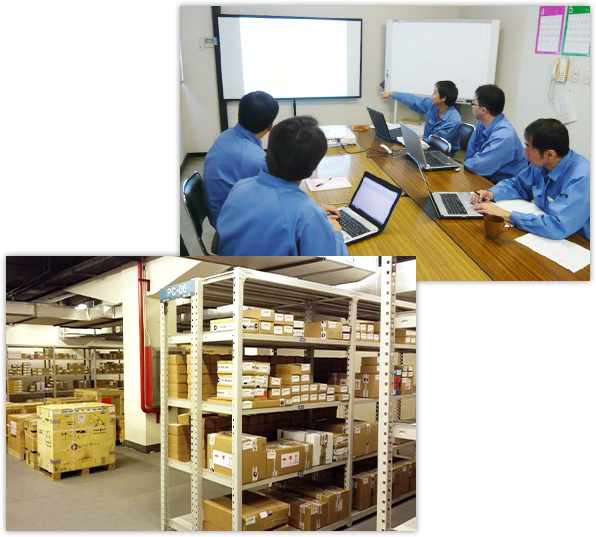 Overhaul and repair
Relocation
Upgrade and retrofit
We offer system relocation and overhaul/upgrade for quality improvement. If there is a request or issues with your system, please contact us.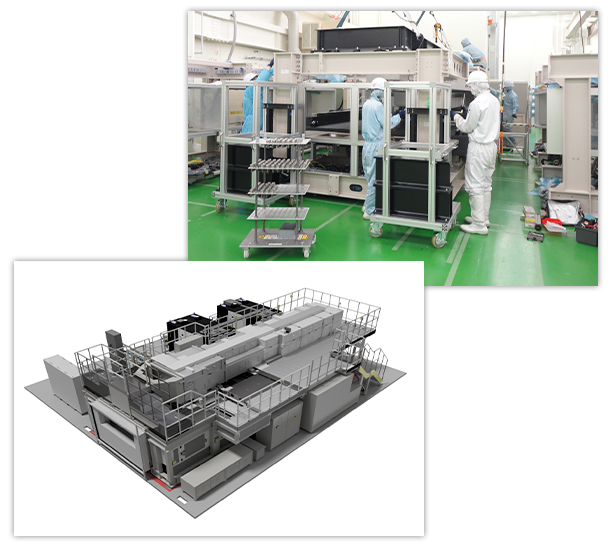 User production support system (iSCAN™)
Quality improvement survey
Analysis (SEM, AFM)
To increase productivity and improve product quality/yield, we can provide technical solutions. Recently, we developed a production support system (iSCAN™) using AI.